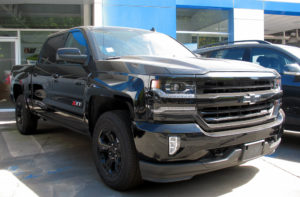 Many truck owners are in the market to enhance the appearance and performance of their vehicle. If you have a truck and looking for a way to improve its look and performance, consider the best truck mods that you need for your vehicle.
Tires. Wheels play an important role in any vehicle but especially a truck. From the factory, a lot of truck and SUV manufacturers fit ordinary tires from the vehicle they produce. Also, they wear quicker than store bought tires. Get the right tires for your usage. Finding the correct tires for your truck is one of the best mods that you can do.
Performance Exhaust. From the factory, most trucks will have very restricted and quiet exhausts fitted. This is designed with the average consumer in mind. This is not bad, but the problem with these stock exhausts is that they don't seem to provide the real potential of your engine.
Fitting an aftermarket exhaust system, mostly a cat back job, will give your truck that extra pulling power with less restrictive performance. Also, a new exhaust will give your truck a much-improved revving sound for an enjoyable driving experience.
Lighting. Upgrading the headlights of your truck is a good mod you can do. This will provide you with better road visibility for safe driving. The problem with stock headlights is that you only get forward facing illumination. Aftermarket headlights offer better lighting range that will allow you to see what's going on around your truck including the sides.
Often when off-roading, the plastic of the frail headlight housing can get smashed and damage its bulb. Having a backup lighting is a worthy truck mod to get.