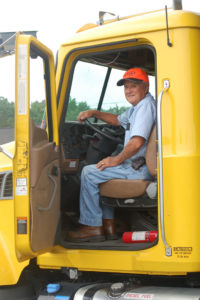 Many trucking companies are having a hard time in recruiting skilled truck drives. With many truck drivers are already retiring, a lot of owners these days are just considering on hiring new drivers and not even imposing stringent qualifications.
This can be dangerous if you think about it and could have some implications in terms of the quality of employees you are placing under your company. While it may be difficult to find qualified truck drivers because of the big competition these days, you will still need to place alternative measures to make certain that you only get the best drivers in place.
Use technology in your recruitment
Some may think that truck drivers are going lower by the number these days, but there are actually a lot of individuals these days who are still interested in becoming a truck driver who is also looking for a good job offer that you just have to find. Technology can help you in reaching out to these people. As you can reach the younger, more tech-savvy drivers who can be a good fit for your company.
Advertise. One way to find them is to simply advertise on the internet. Make your ads highly optimized for local searches to bring you to the group you are looking for. Make sure that your ads are also mobile optimized since most searches happen in mobile browsing.
Create a mobile application. Make sure that your website is mobile ready so that they can easily download to complete the application process. Make sure to let them know about the status of their application to keep them interested.
Be part of the social media. Make sure that you also engage your applicants by creating a social media page meant for truck drivers. This way, you will be able to find where they are and you can get connected to more drivers and potential drivers too.